INSPIRATION FOR THE PRINT:
This print was inspired by bold voyages on the high seas and adventures into the jungles of the Pacific. I also looked at vintage Hawaiian Fabric when designing this. I used moody blues and seductive indigoes, with pops of teal for the palm trees and leaves.
I used digital illustration for this pattern, so keep reading to see the step by step process & progress screenshots.
Check out the lovely Capri leggings featuring this print on my shop : Voyage Capris
DESIGNING THE PRINT:
1. I used the palm trees I painted for Beyond the Palms (which I created first – you can see it here). I vectorised so I could recolour them and make the line crisp.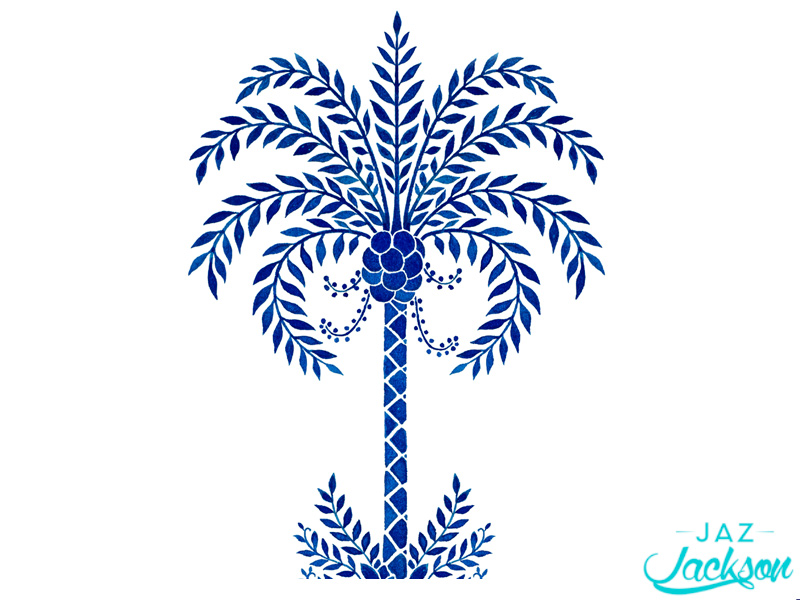 2. I wanted another motif, so cut the middle leaf of the palm tree and created a square of four. I teamed the two motifs together and started playing with the composition of them.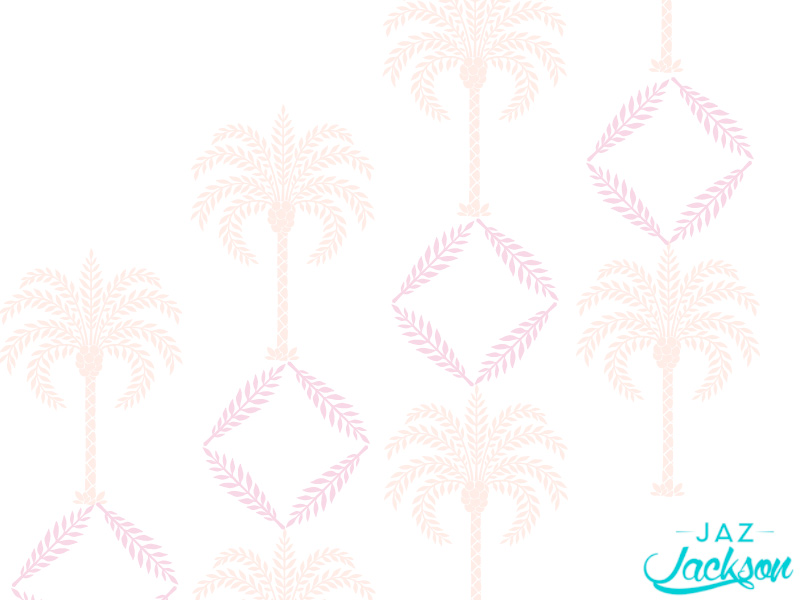 3. I wanted a complex background to give the print depth (the 2 motifs didn't look interesting enough). I made a simple floral hawaiian-inspired pattern to go behind.
Still playing with colours here – made the hawaiian print prink to see what it would look like.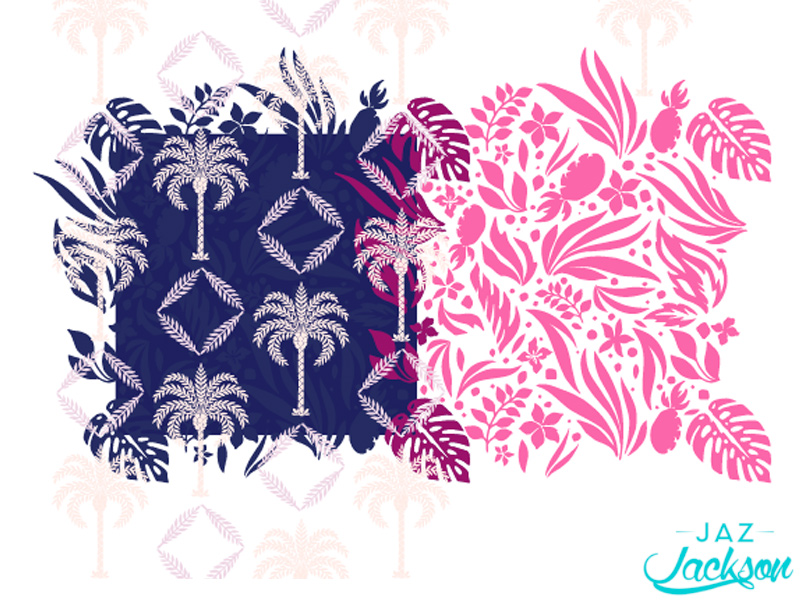 4.  I created another background pattern of dotty diamond shapes, (addeding to the jungle theme). You can see the little grey dots in the background :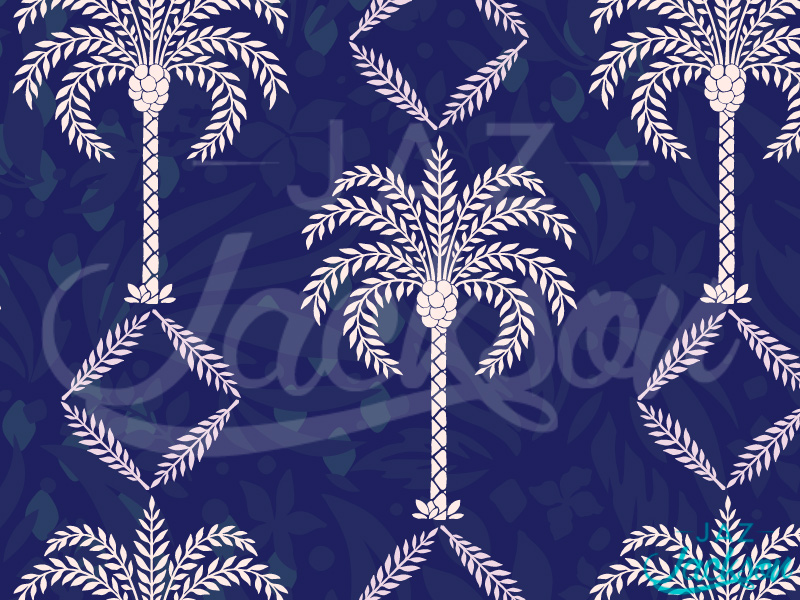 5. You can see below all the colourways I had :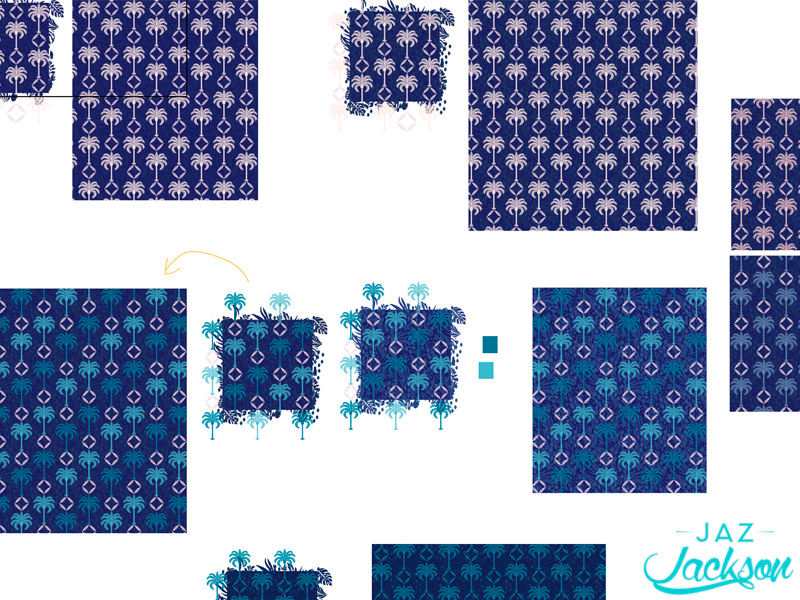 I also created a separate print for the waistband (without the palm trees – I always love a subtle contrast of prints for a waistband!)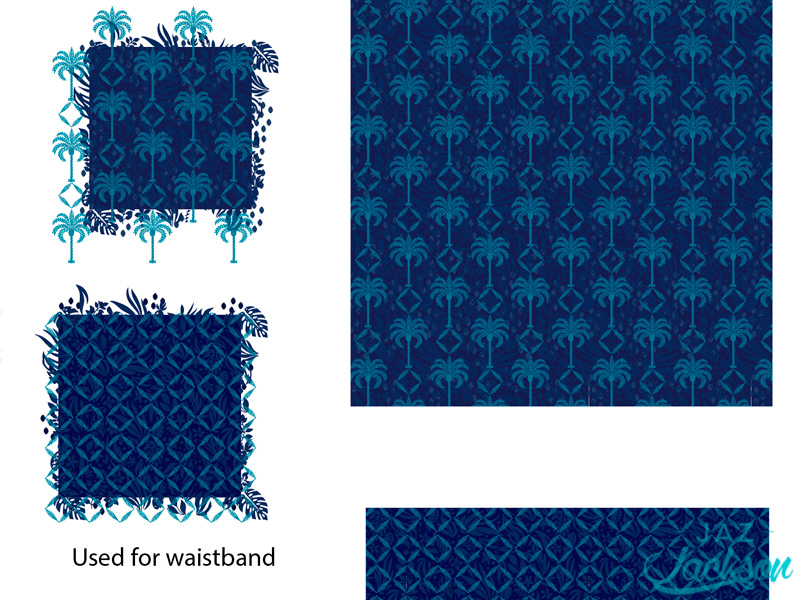 Check out the print on luxurious yoga leggings :